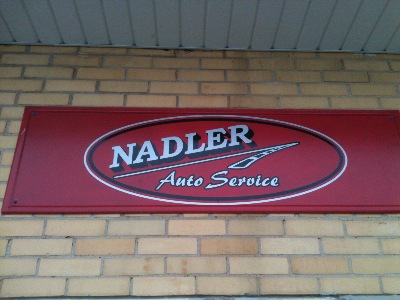 Thank you for visiting our new Internet site. If you are not familiar with our company and your first contact with us is online: We would be honered to hear from you! Check-out all the web pages to get the most information about our company. Please let us know what your needs and questions are, we will be more than happy to help.

Just a little information about our company, we were established in 2007. Our shop is located in Lena, WI. About 30 minuts north of Green Bay, WI. We took over the old "TIM's Auto Service", that had been a staple serving Lena since 1983. We offer Complete Automobile Maintance and Repair for all Make and Models of vehicles.

As this is the home page to our site, we felt that this would be the best place to let everyone know about our "Beliefs", or the "Way We Do Business". The things that set us apart from other repair facilities. First, we work as a "Team". Yes everyone has their strong suits, but working together to solve problems with your vehicle, saves you time and money, something we all could use more of. Second, these days you take your vehicle to an "Ultra Mega Auto Dealer & Service", you take a number, and then wait to hear results. Back in the 1930's, and 40's, you took your vehicle to "Joe". The owner and mechanic of the corner gas station & garage. He knew you by name, came out and took a quick peek at you vehicle, and at least gave you an idea of what the problem might be. He also would stay late on a Friday or came in on Saturday to make sure you had a vehicle for the weekend with the family, or work on Monday. Alot of businesses and people have forgotten that way of life. More "Personable" service, something have not forgotten that here. One last thing, and definately the most important. You the customers are the most crucial part of any business, being "Thankfull" is something you deserve everytime you come in. We will always thankyou for any business you bring in, even a good B.S. story.